Up Close and Personal with Johnny!
January 22, 2018

– Today we're getting to know our Sales & Marketing Associate, Johnny Xayamath, whose infectious personality welcomes you the moment you walk into The Modern. Learn more about the hardworking DC native with a work hard, play hard mentality below. Where are you from? Washington, DC What is your favorite feature or place in or around The Modern? My favorite feature of our building is the complexity in its design, from the color streak light fixtures in our hallways to the knick-knacks and accents in our amenity spaces like the event studio. What is your favorite piece of art at The Modern? If I absolutely had to choose something to call my favorite, I would say our apartments' artistic design like the zebrawood color pops, off-white cabinets, and Caesarstone countertops. The complexity of the whole ensemble makes our apartments an interior designer's dream. What is your favorite DC date night spot or activity? If I were to be going out and about in the city, I'm most likely going to the NW U Street corridor for an all-nighter dancing off the stress of DC living. What are the three words you would use to describe yourself? Hardworking. Passionate. Diligent.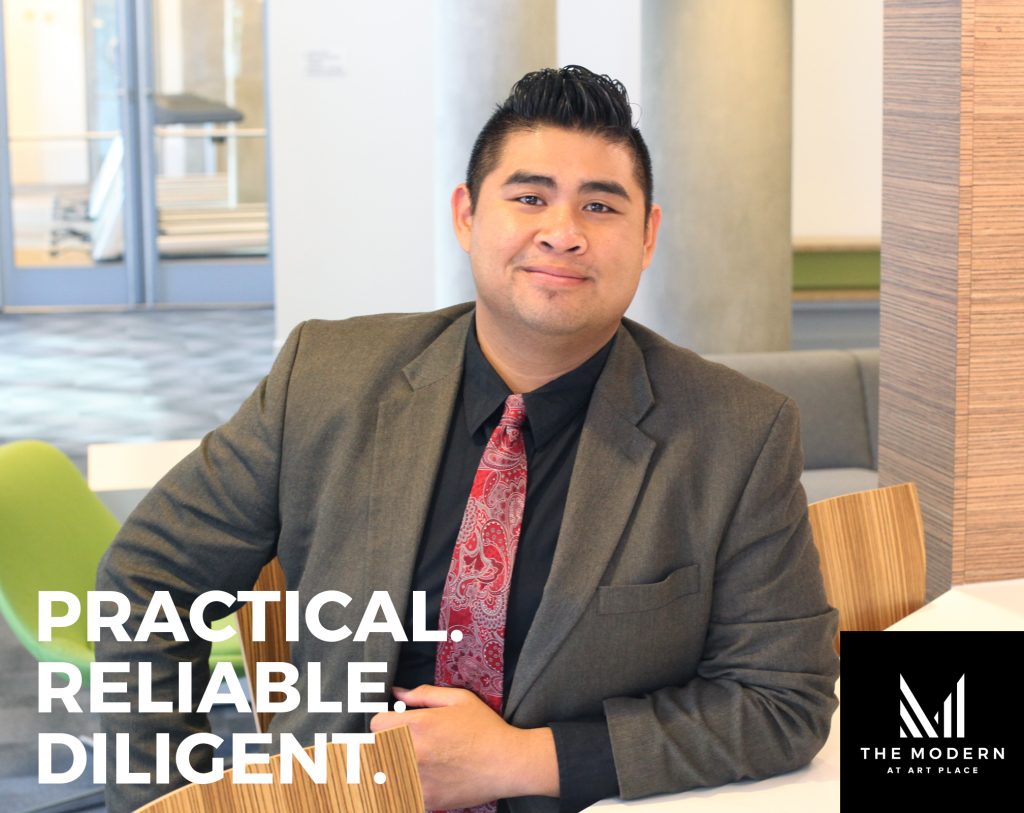 What are you currently watching? Salem, Stanger Things, Will & Grace (Reboot and Original any episode), Rick and Morty, Broad City, Workaholics, Community. To learn more about The Modern at Art Place in Washington DC's Fort Totten neighborhood, visit us online to book a tour, or give us a call at 240-392-4882. We look forward to seeing you.