Get to know Travis!
February 5, 2018

– Passionate and easygoing, our Service Manager Travis Smith brings good vibes to work every day. Find out more about Travis' favorite DC haunts and more in today's staff spotlight.

Where are you from?
Carolina County, VA

What is your favorite feature or place in or around The Modern?
The rooftop lounge.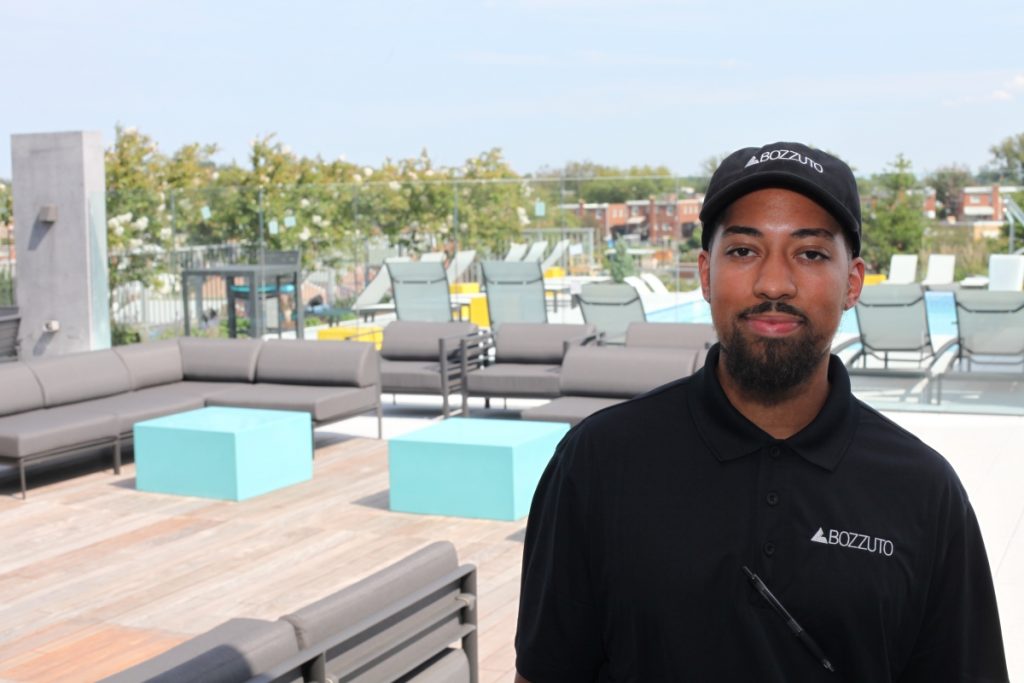 What is your favorite piece of art at The Modern?
The WWF piece in the lobby.

What is your favorite DC date night spot or activity?
A hookah lounge.

What are the three words you would use to describe yourself?
Unique. Easygoing. Passionate.

What are you currently watching?
Breaking Bad, Narcos and Ballers.

To discover more about The Modern at Art Place in Washington DC's Fort Totten neighborhood, visit us online to book a tour, or give us a call at 240-392-4882. We look forward to seeing you.